Do you have Google Translate on your desktop? Watch out! The search engine giant never has released a desktop version of its extremely popular language tool, so chances are you have a rogue app masquerading as malware on your PC.
According to a new report from Check Point Research (CPR), a cybercriminal campaign called Nitrokod is masking crypto mining software like the desktop version of Google Translate (as well as other legitimate-sounding apps) to secretly monetize unsuspecting victims.
That Google app may not be what you thought it was
When users search for "Google Translate Desktop download", the malicious link to the malware-infected software appears at the top of Google's search results (I checked it myself and it's still over there).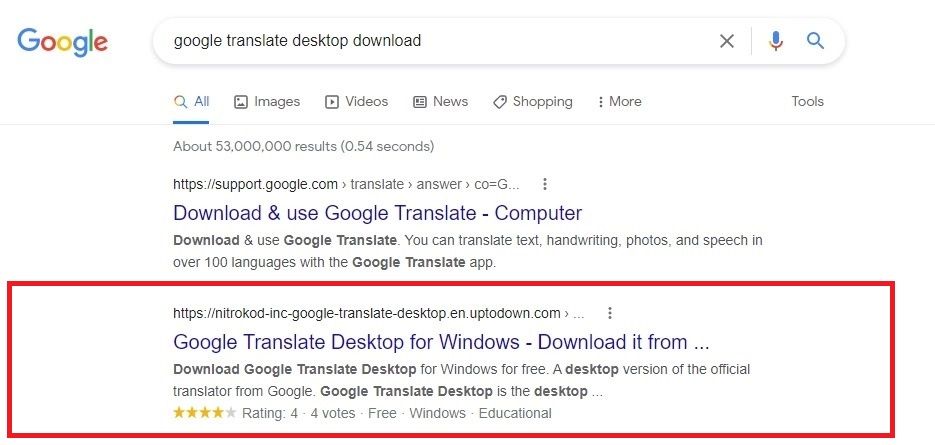 After victims unknowingly download the malicious fake Google Translate app, something interesting happens: the infection process doesn't take place right away. Instead, cyber criminals delay and contaminate users' PCs after a period of weeks. They also remove traces of the original installation.